Carmen's Wish
Carmen's Wish | Digital Video Mixed Acrylic on Canvas | h156 x w120 in. | 10 min loop
To Pennington, the dandelions symbolize growth, goodwill, and prosperity. Their travels seem effortless. It is a reminder of our own wish and voyage to a peaceful destination. "My vision was to bring all of the amazing architecture and nature of the surrounding gardens in side the lobby and use digital video as movement to give the viewers a sense of weightlessness. At one point in our lives we have chosen a dandelion, blown its seeds and watched as they flew away. Cheerful, familiar, and common to everyone, the dandelion takes flight with us on our journey through life."
Carmen's Wish was featured in the JP Morgan Chase flagship tower in Dallas, Texas. When Architect Richard Keating began his vision for the Chase Tower, he placed emphasis on the building's "contributions to the environment, the fabric of the culture, and its "real estate strategy". To most people in the MetroPlex, Chase Tower is known as the keyhole building. As a newcomer to Dallas, Artist Shane Pennington viewed the keyhole at the top of the building as an architectural feat working with nature - allowing the elements of light, water, and air to pass through the building.
Much like Keating, Pennington also studied Chase's surroundings and Keating's master plan for Chase Tower - key factors "integral to the success of the total space" as quoted by the architect himself. As important as was the outside architecture to downtown Dallas for Keating, Pennington wanted to capture the same uniqueness and natural setting for its lobby, its tenants, guests and visitors. He spent many an hour doing research on the building, sitting in the lobby and gardens, observing people walk the building throughout the day, and the sky lobby where the keyhole is located.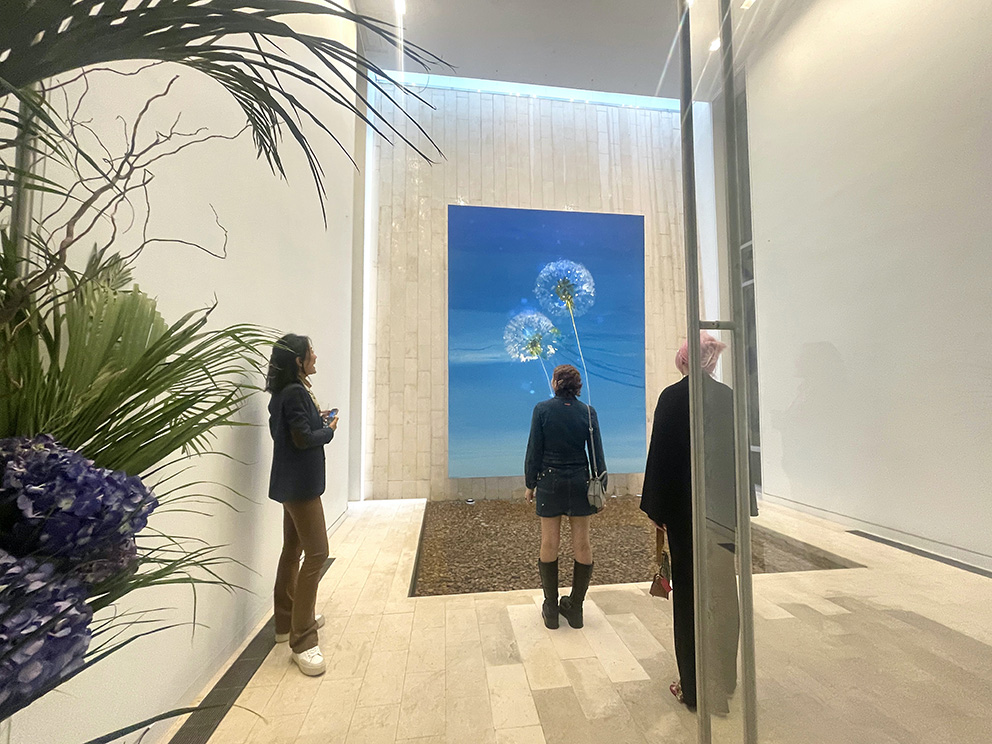 Digital Video overlaid, Acrylic on Canvas | h156 x w120 in. | 10 min loop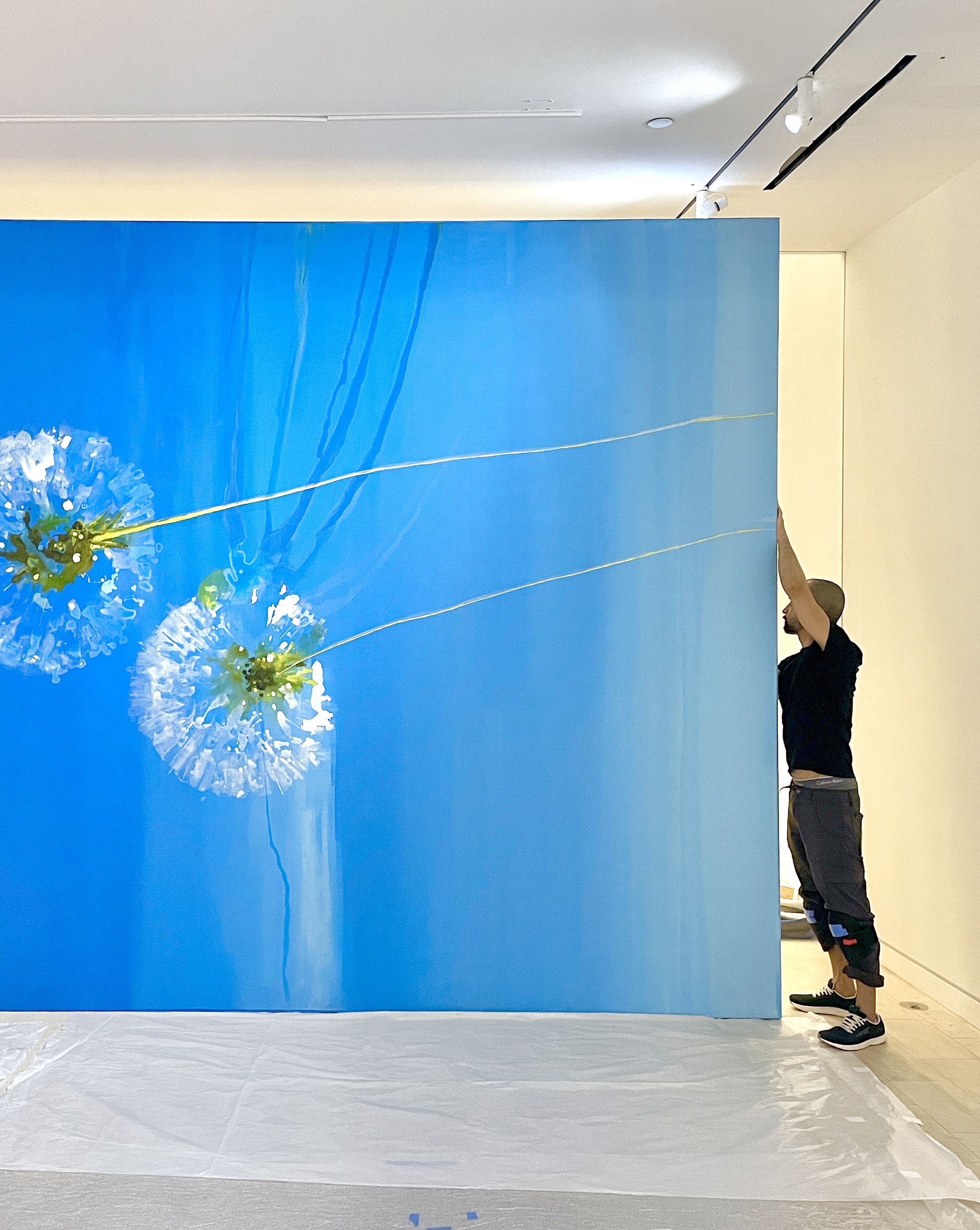 Digital Video overlaid, Acrylic on Canvas | h156 x w120 in. | 10 min loop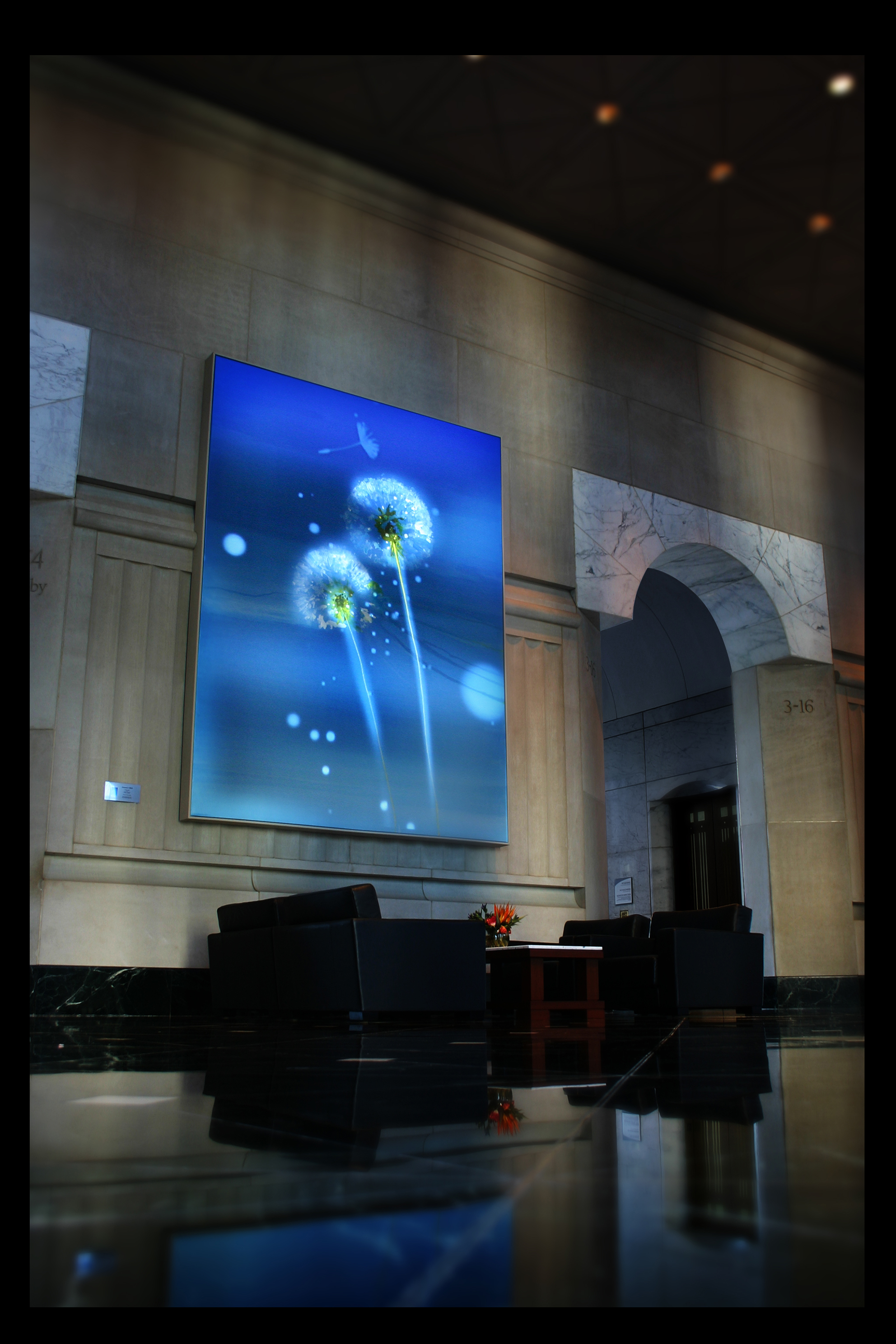 Digital Video overlaid, Acrylic on Canvas | h156 x w120 in. | 10 min loop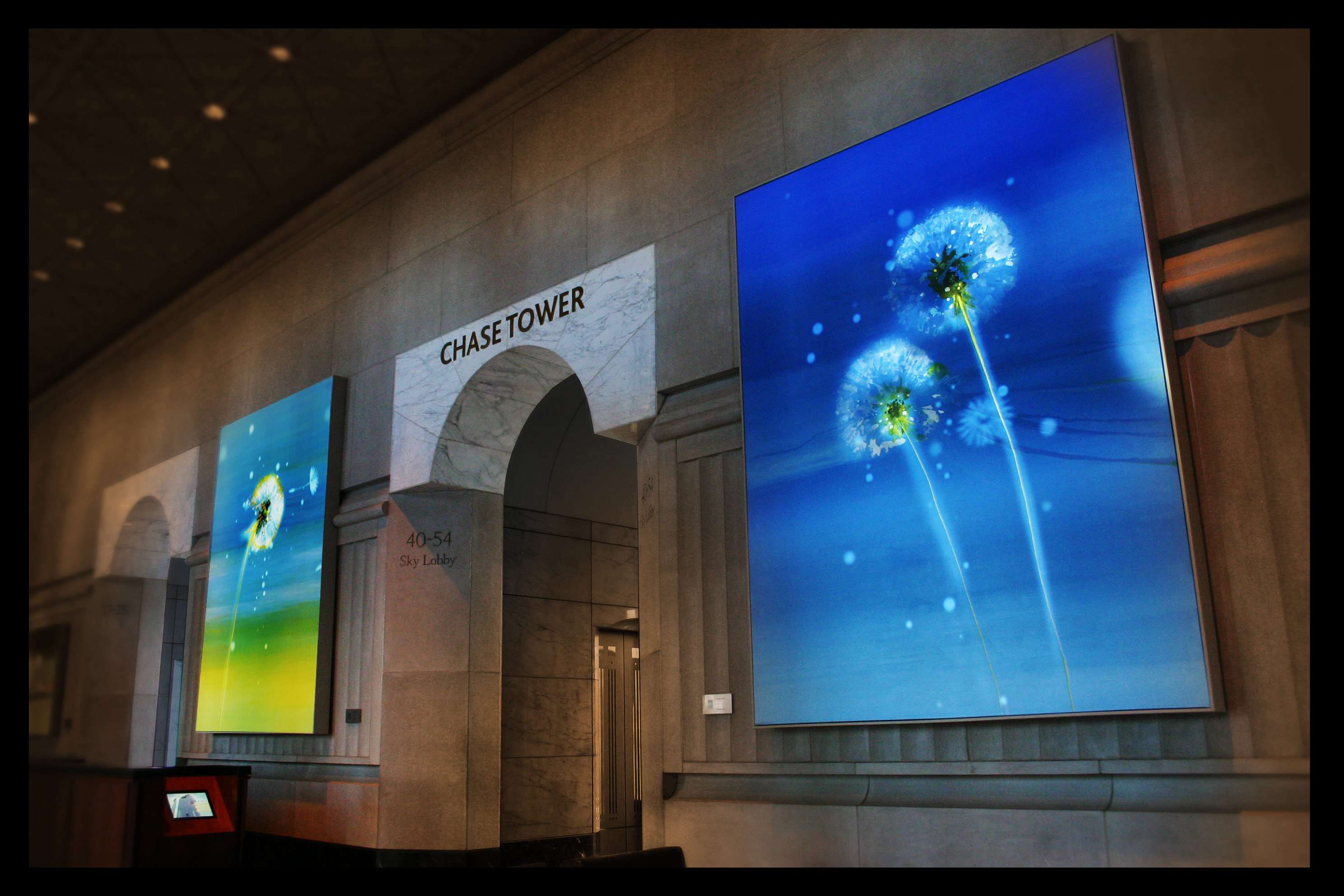 Digital Video overlaid, Acrylic on Canvas | h156 x w120 in. | 10 min loop